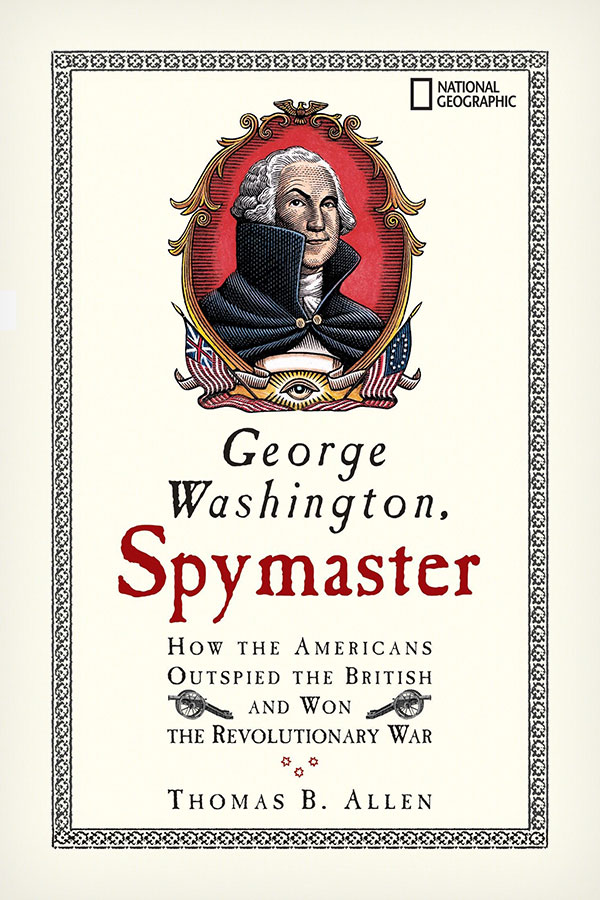 AUTHOR: Thomas B. Allen
GENRE: Biography
SUMMARY: A riveting tale of intrigue, spies, counterspies, and secret agents, George Washington, Spymasteris a unique and entertaining account of one of the most important chapters in our nation's history. The compelling narrative reveals the surprising role played by the first commander-in-chief, General George Washington in the War of Independence.
Follow the action as 1775 dawns, and Washington finds himself in serious trouble. At war with Britain, the world's most powerful empire, his ragtag army possesses only a few muskets, some cannons, and no money. The Americans' only hope is to wage an invisible war—a war of spies, intelligence networks, and deception.
Enter the shadowy world of double agents, covert operations, codes, and ciphers—a world so secret that America's spymaster himself doesn't know the identities of some of his agents. Meet members of the elusive Culper Ring, uncover a "mole" in the Sons of Liberty, and see how invisible ink and even a clothesline are used to send secret messages. You can even use Washington's own secret codebook, published here for the first time. Experience at close quarters the successes and failures of the Americans as they strive to outwit the British. Meet the chief of covert operations, one Benjamin Franklin, and several other surprising players in America's secret war.