Congratulations to our 2023 Duman Award winner, Gracie Poore from Willamette Valley Christian School!
Each year we ask SALT coaches from participating schools to nominate one student they feel is a behind-the-scenes hero and shows extraordinary kindness to their teammates. This year's Duman Award winner stood out among the nominees. Here is what Gracie's coach had to say about her…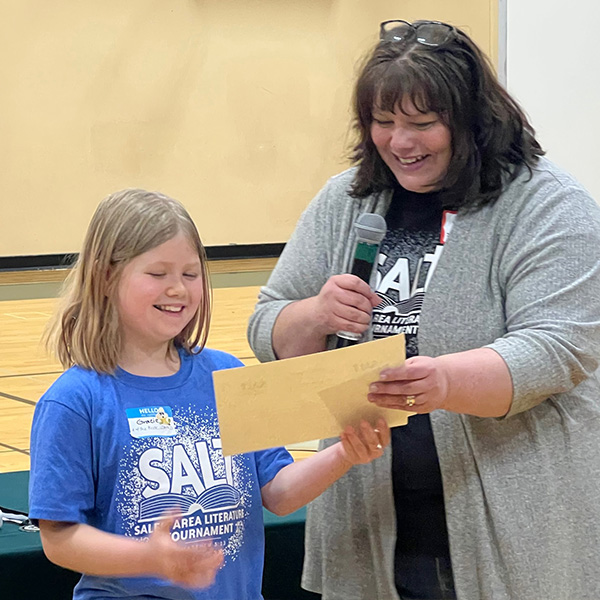 "Since the beginning of the school year, Gracie Poore has always been a reader. When I was introducing SALT to our 3rd Grade class, she was one of the first to sign up. Gracie has enthusiastically read nearly all of the SALT books for this year. Her enthusiasm has encouraged others to read more in order to keep up with her. This is just one of the ways that Grace shows leadership in her quiet, humble manner."
The Duman Award was established as a way to honor our beloved teacher Trisha Duman who passed away in 2018. Trisha was a huge supporter of SALT and served on our board. She was definitely one of the behind-the-scenes heroes for us as we were getting the program up and running. Trisha had many amazing characteristics, but she was best known for her kindness.