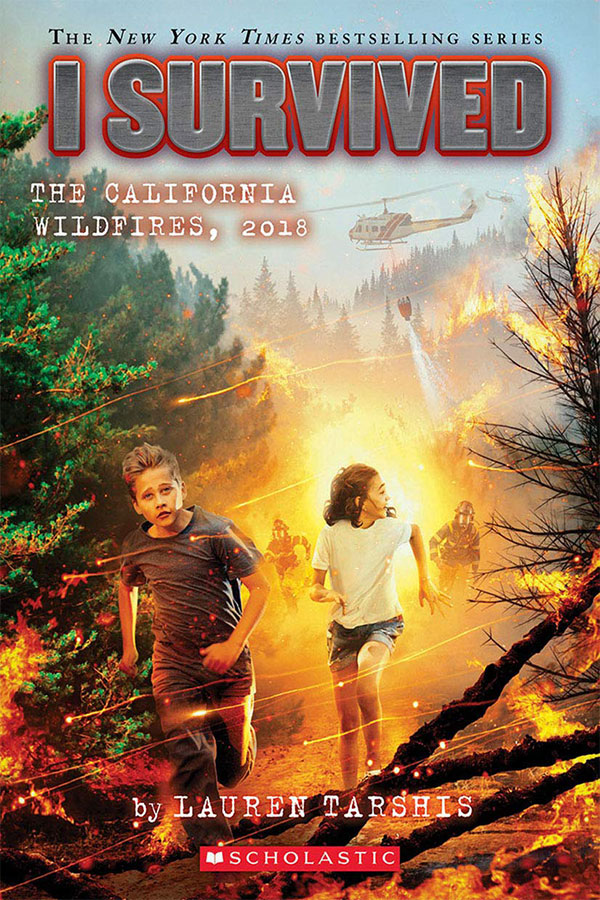 AUTHOR: Lauren Tarshis
GENRE: Fiction
SUMMARY: The people of northern California were used to living with the threat of wildfires. But nothing could have prepared them for the devastating 2018 fire season, the deadliest in 100 years and the most destructive in history.
In the 20th I Survived book, readers join eleven-year-old Josh as he leaves his affluent New Jersey home for the rural northern California town where his mother was born and raised. Still reeling from the life-changing challenges that propelled him and his mother across the country, Josh struggles to adapt to a more rustic, down-to-earth lifestyle that couldn't be more different from the one he is used to.
Josh and his cousin Eleanor bond during an overnight camping trip. But they suddenly find themselves in the path of a fast-moving firestorm, a super-heated monster that will soon lay waste to millions of acres of wilderness and — possibly — their town. Josh needs to confront the family issues burning him up inside, but first he'll have to survive the flames blazing all around him.